Hello my fellow anime lovers, last weekend I managed to drag myself away from watching anime and get down to the
MCM anime expo
. It was at the Excel centre in East London and there was still a full crowd when I turned up at 15:00. It cost all of £8 to get in and as far as prices in London goes, that's not that bad.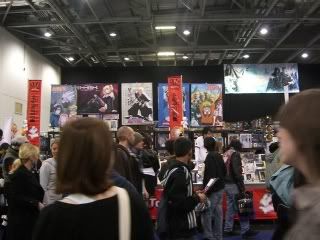 I was expecting a really huge event because a friend of mine went last year and said not only did it rock but it was massive. So I was disappointed when I got there to find that I went round the whole thing in ten minutes. I was not the only person disappointed, and the general feeling was that last years was better. One of the factors in this change was due to the fact that
Manga
pulled out of this year's expo.
I got to meet Takashi Okazki the creator of
Afro Samurai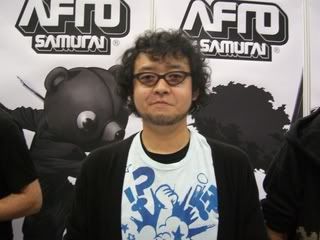 which looks to be a good Anime series. I could have even bought a signed copy of the anime or a signed drawing that he was actually working on there and then (if I wasn't so broke). I also met the writer of the
Peckerwood comic
Rob Dunlop this comic looks really funny.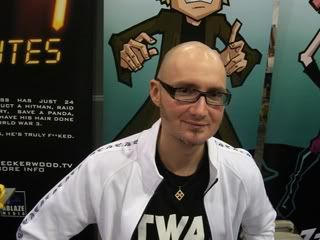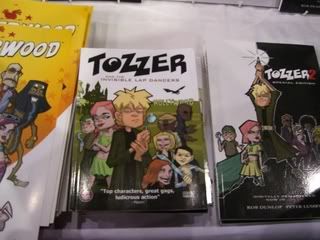 There were lots of other guests there but I did not want to wait in line (sorry). So I would say that even though it did not live up to expectations, it was still good; but they really need to do better next year. One more point the one thing this expo had was a lot of market stalls selling manga, anime, posters and other anime memorabilia, and most of this stuff was very over priced. Although I am all for these expos selling things (its part of how they fund these things) I think because there was such a lack of things other than market stalls it made the expo feel like an anime market instead of an expo to promote anime.